Baby Sampler - Babies Won't Keep Sampler
This is a sampler I have worked so many times, the pattern is falling apart. This particular one was worked for our grandson. It was stitched on 14 count white Aida, double matted and framed. Unfortunately I do not have the final dimensions.
Busy Hands Needlework "Babies Won't Keep" by Rose Anne Hobbs is Out of Print. You may still be able to find it on ebay.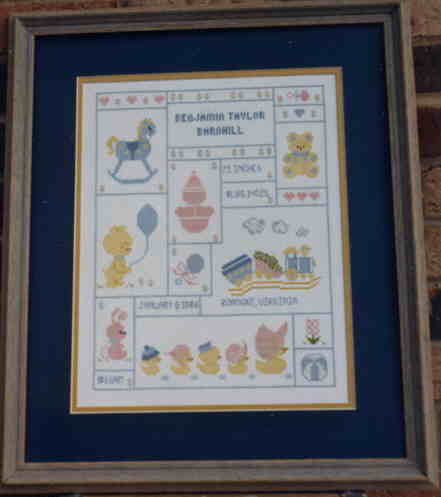 Return to Baby Samplers