A Stitcher's Journey by Blackbird Designs
A Stitcher's Journey is a collection of the classes taught by Barb and Alma in the past and brings them into your home. Paint and embellish your very own sewing box, stitch some pincushions and even decorate some pins! So curl up in your favorite chair and go on a stitcher's retreat with Barb Adams and Alma Allen. You can peek into their sewing boxes and while away some time making one of the delightful projects. 52 pages.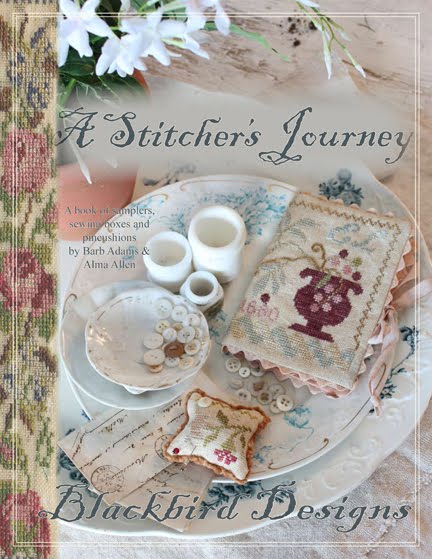 Projects included in A Stitcher's Journey include those listed below. The link will take you to the supplies needed for each of the projects.
Kildare Model School
Design Your Own Sachet
Oh My Stars! Pinkeep
Summer Stars Pincushion
Summer Sachet
Heart in Bloom Sewing Tray