Snow Garden - Anniversaries of the Heart
Snow Garden is the first in the Anniversaries of the Heart series. It can be stitched as a stand-alone or with the other charts in this series. I will be stitching it as a stand-alone and using the color changes listed below.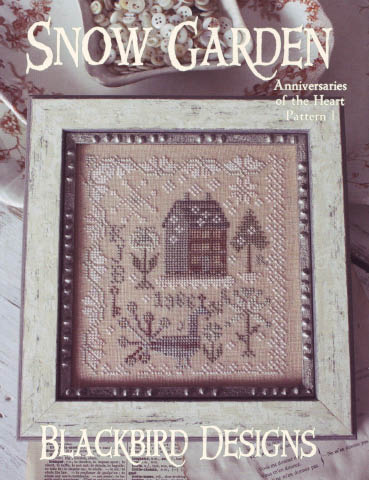 Color Changes:
Cidermill Brown: Fisherman's Wharf
Parchment: Tin Bucket
Toasted Barley: Old Covered Bridge
Light Khaki: Barn Grey
Linen: Aged Pewter
Peacock is Old Covered Bridge.
Snowflakes are Linen.
Flowers are Barn Grey and Aged Pewter.
I think all colors are GA threads.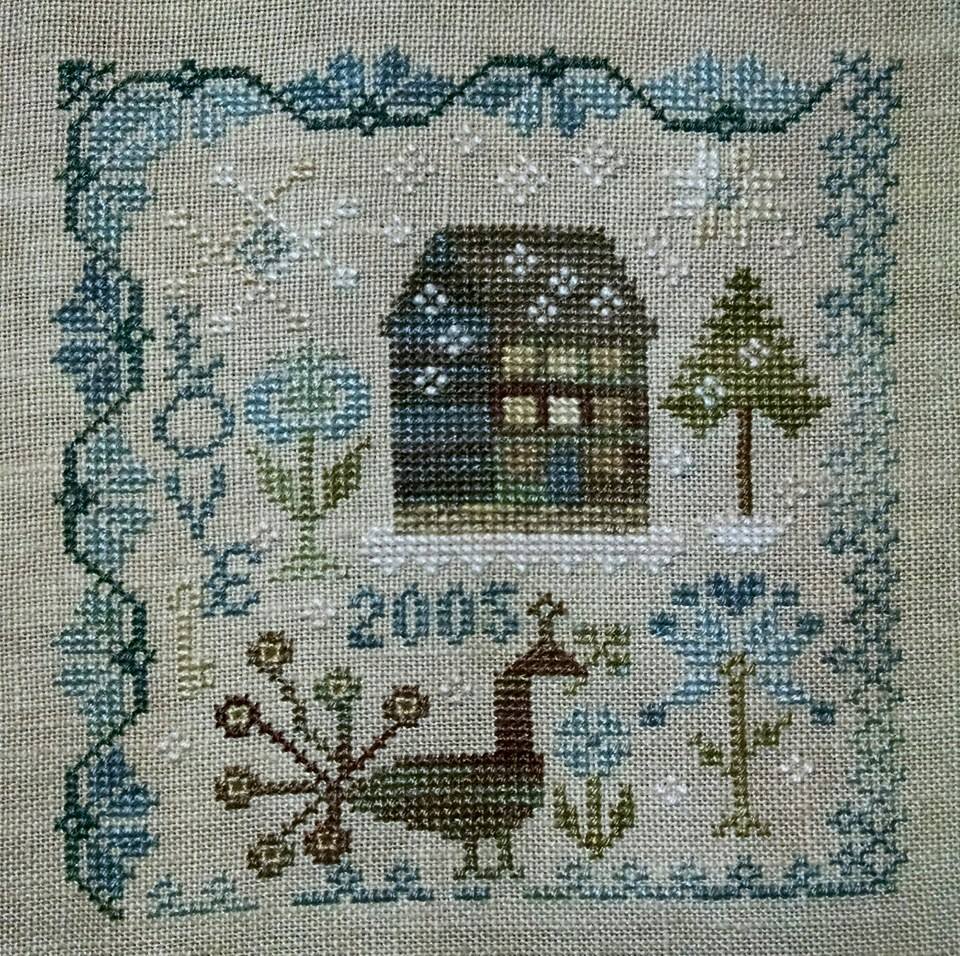 Photo and color changes courtesy of Sherri Hubka Berkman
.