Blue Jay and Baby - Counted Cross Stitch
This Blue Jay and Baby are from the from Backyard Favorites leaflet by the Crossed Wing Collection. It was double matted and framed with a finished size of 18"x16." The Crossed Wing Collection bird series are some of the most realistic bird stitched pieces I have ever seen. To me they are easier to stitch and look nicer when stitched on smaller count fabric over two threads.
While these can be rather raucous birds, they bring us a great deal of pleasure in our backyard from the adult birds in the winter to the entire family with the short tailed babies in the spring.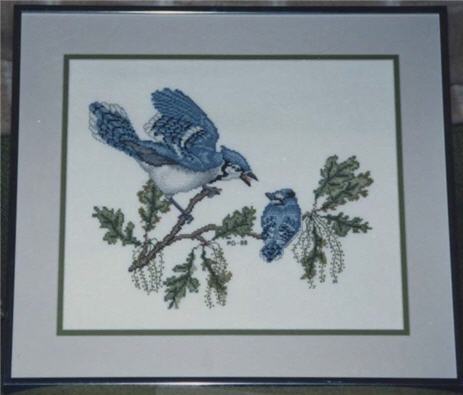 Click for larger image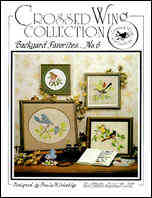 Learn more about the Blue Jay.
If you are interested in this chart, it may be purchased from 123Stitch
Return to Counted Cross Stitch Birds