Katie - Our Dog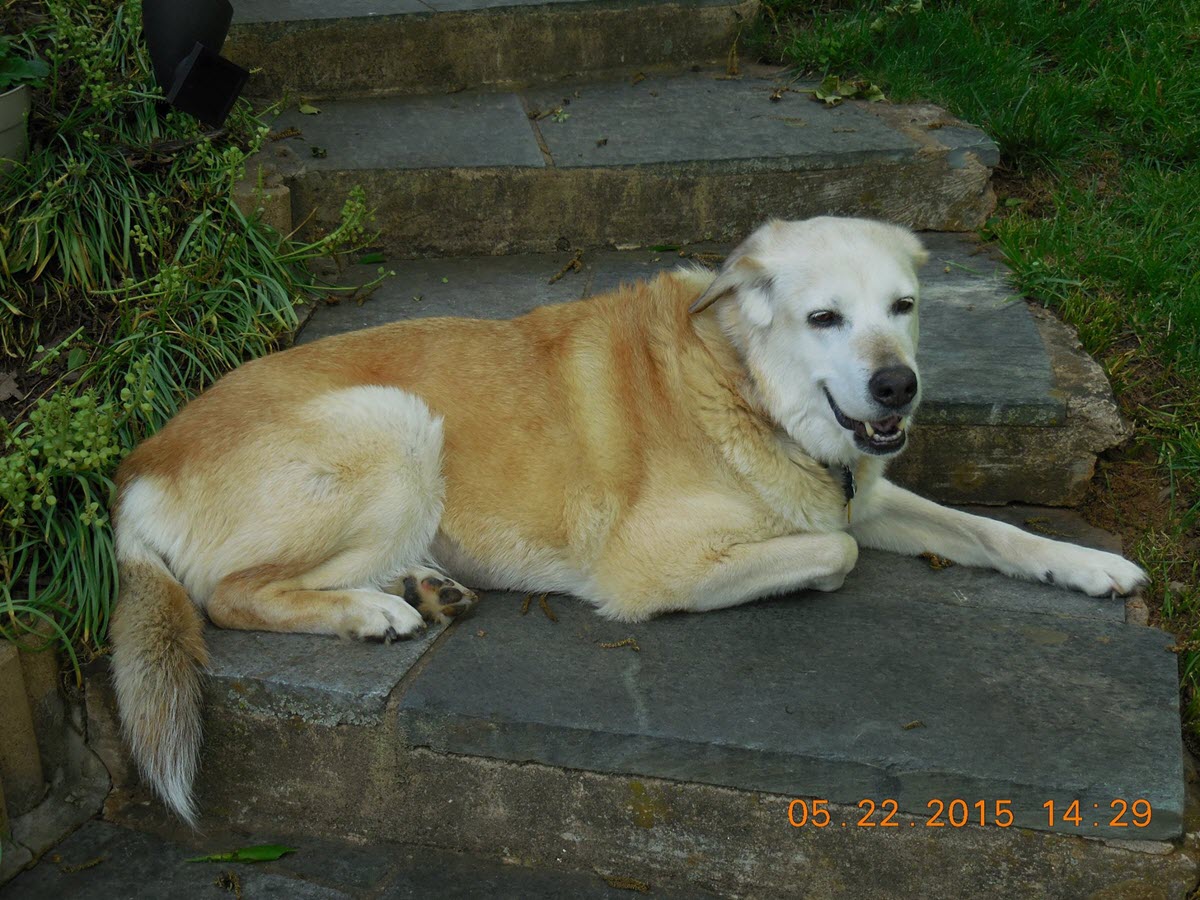 August 15, 2003 - October 28, 2015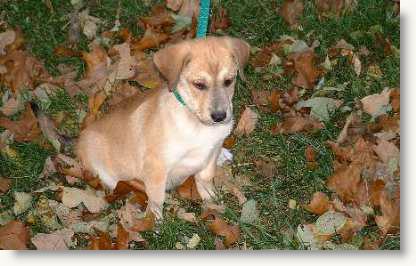 Katie is a golden retriever/husky mix who joined our family in October 2003. We had been without a dog for quite a few years and decided it was time to take the plunge. Jim wanted a puppy, I wanted an older dog. Guess who won? Our friend, Sarah, who was a volunteer at the local SPCA told us about three female puppies that had just been brought in to the SPCA - golden retriever/ husky puppies. Jim made a trip there and fell in love. We could not get one until a few days later as we had a prior commitment. When we went back to see if any of the three were still available, Katie was waiting for us. She has been a part of our family ever since.
I wish now we had kept a journal of the trials and tribulations of raising a puppy as it is hard to remember all of the details -
the late night getting up to take her to her "potty place"
trying to teach her what no and leave it mean
her maniacal puppy running around
her sweet puppy kisses
her joy in going for walks
her instant love for swimming in the lake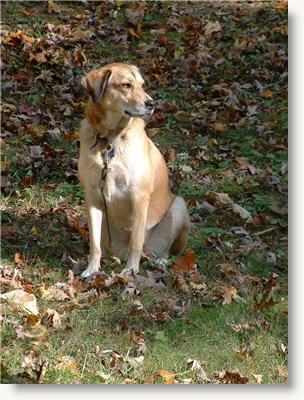 One of the best things we did was install a "Dog Watch" electric fence around our yard. She has complete freedom to go anywhere within the fence boundary which surrounds the perimeter of our yard. Katie attended obedience training at "Love On A Leash" and we continue to work with her. Come is a command she chooses to ignore. Katie's second home is Puppy Luv. They are a local grooming and boarding facility and are Katie's caretakers when we travel. She LOVES them.
One thing that will bring her flying is to be asked if she wants to go for a walk. It is an elaborate ritual we follow because of the hidden fence. We get her in the car, drive out of the driveway and park the car. We then head out for out walk and repeat the procedure to get back in the yard. It has been worth it as Katie never tries to break through the fence and leave the yard.
See also Miss Katie - Best Buddies