Thistles and Flowers Mini Sampler
This Thistles and Flowers mini sampler by Irene Fuller was the grand prize winner in a contest held my Cross Stitch and Country Crafts magazine and appeared in the Mar/Apr1992 issue.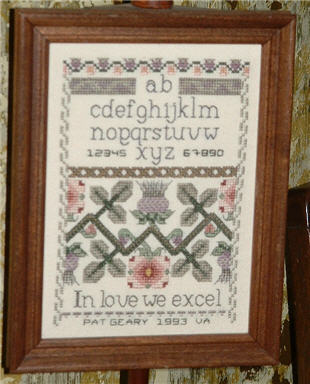 I believe I stitched it on 28ct Monaco over 2 but it has been so long ago I have forgotten. I framed it using one of the Sudberry House Candle Screens.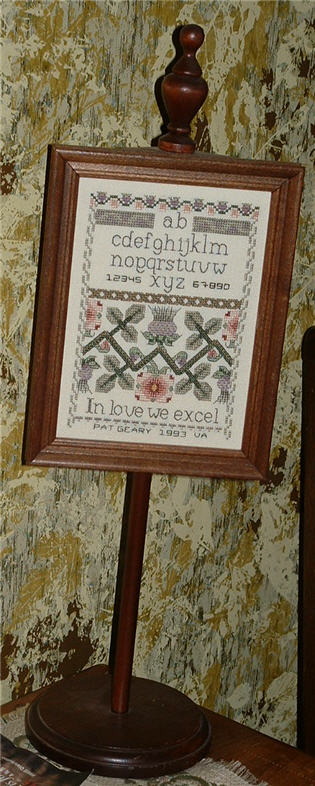 I no longer have the magazine.