Williamsburg House on the Hill Sampler
Finished size: 12 7/8" x 17"
Kit was a gift from my step-daughters one year at Christmas. Came with 22ct hardanger but I stitched it on white Aida though not sure what stitch count.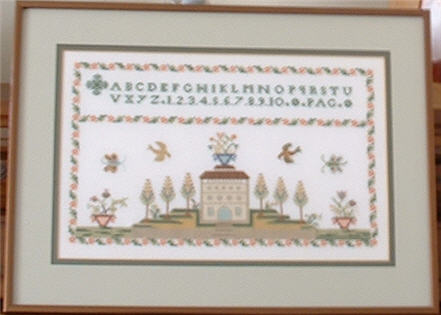 http://americanainteriors.com/accessories.html
The original of this early Quaker style cross stitch sampler is from the Colonial Williamsburg textile collection. Superbly executed, this completed sampler with its imaginative cupola of flowers in a birdseye maple frame makes the perfect accessory. This sampler was available only for a short period and is very rare.