Autumn Song by Blackbird Designs
Blackbird Designs, Loose Feathers #27, Autumn Song Sewing Box & Needle Keep has been made available to the Lending Library by another generous stitcher.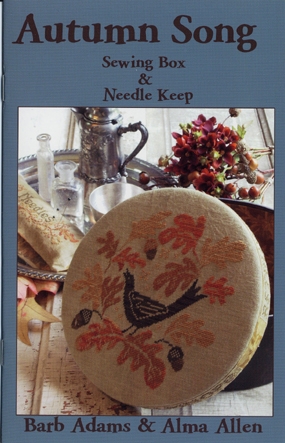 Additional pictures of all three designs
Design size:
Wreath (pictured above) is 114W X 107H
Alphabet 157W X 10H
Needles 100W X 23H
Recommended Fabric: 28ct or 30ct Korty's Special Blend by R & R Reproductions. The chart says a 13" x 18" is enough to do all 3 pieces.
Recommended Floss: Weeks Dye Works
Cognac 10 yards (DMC #3826)
Terra Cotta (DMC #921, #920)
Havana (DMC #610)
Swamp Water 10 yards (DMC #844)
Bright Leaf 10 yards (DMC #977, #976)
If you would like to see some beautiful finishing of this chart, visit Autumn Song Stitching Box and Needle Keep.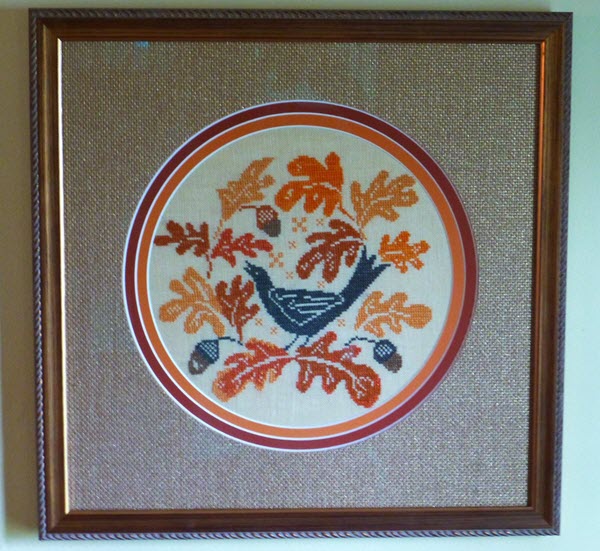 Stitched by Debby King.