Leland's Needlecase from A Stitcher's Journey
Leland's Needlecase is one of the charts available in A Stitcher's Journey by Blackbird Designs. A picture of the finished piece was posted in the Facebook group, Fans of Blackbird Designs with an alternate color scheme. I really like it so am posting it here so I can find it when I am ready to stitch it.
This one was stitched with the called for colors.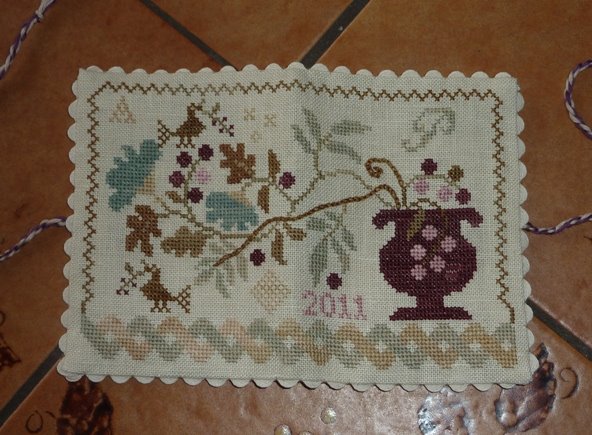 Leland's Needlecase stitched with alternate colors.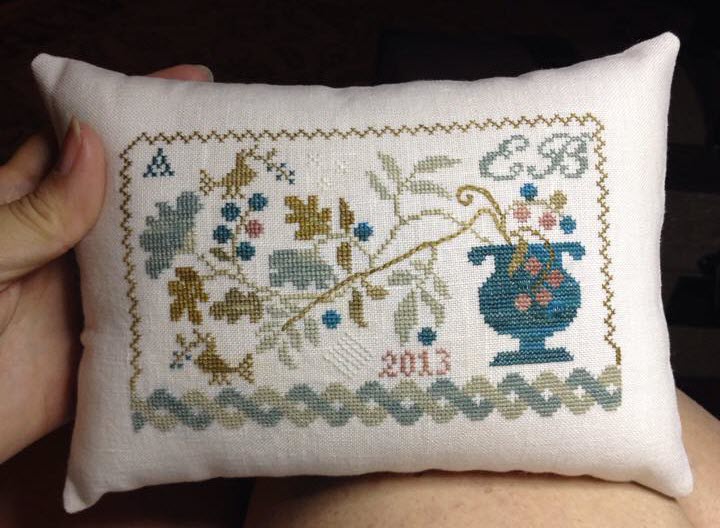 The project shown above was stitched on 40ct attic lace one thread over two. Two colors were changed, flax to chalk and weathered barn to island blue.
Stitch Count: 114w x 117h
Recommended Fabric: 30ct Old Mill Java by R & R Reproductions
Recommended Floss: Crescent Colours (CC) and Gentle Arts (GA)
GA Mountain Mist
CC Root Beer Float
GA Chamomile
GA Heirloom Gold
GA Old Hickory
GA Flax or GA Chalk
GA Lexington Green
GA Apple Cider
GA Weathered Barn or GA Island Blue
Specialty Stitches: Smyrna Cross